Hi Love,  
I'm emailing on a Sunday (something I rarely ever do) because I'd be doing you a major disservice if I didn't encourage you to sign up for my CoinUP challenge, starting tomorrow, October 31st.
I love sending you complimentary opportunities to get your mind right and your coin UP in your business. 
Please accept my personal invitation to you, to participate in my upcoming challenge -- The 7-Day #CoinUP Challenge. We're going to build some momentum in your business, so by the end of the week, you've manifested a new client, new customers and/or a new business opportunity, worth $1,000. And hey -- being the go-getter you are -- you'll have the mindset strategies to even see an extra $1,000 in your business account.
To register, click the pic below.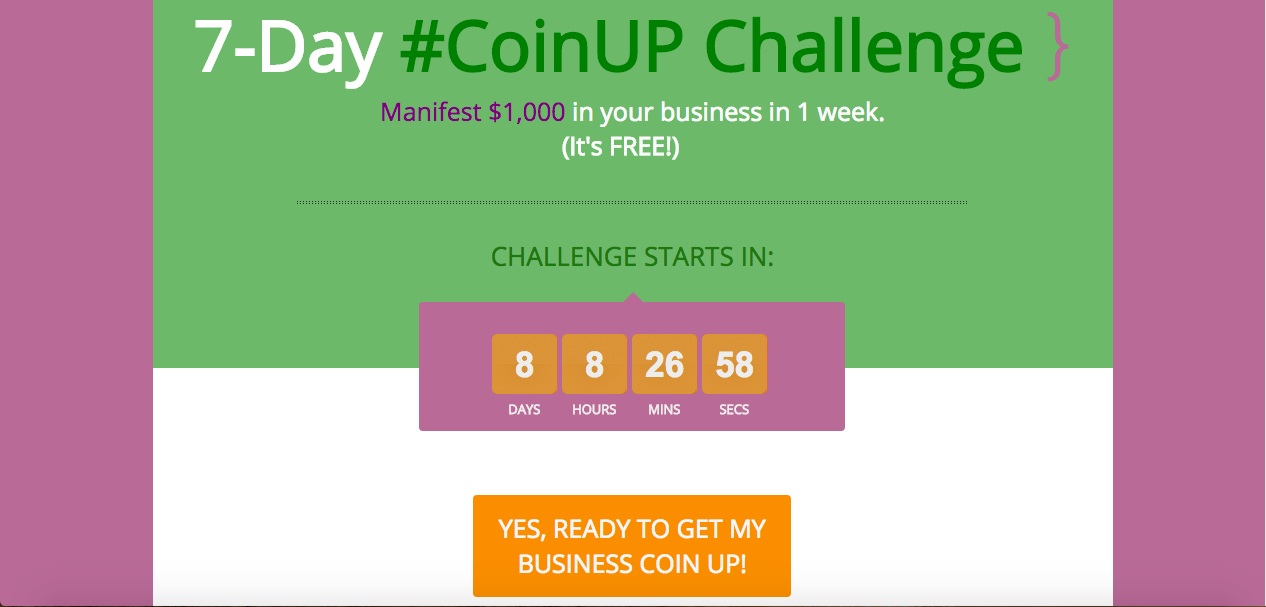 During the challenge, you'll learn:
7 power-packed mindset practices to generate $1,000 in your business, in 7 days,

daily money manifestation exercises that support you in breaking through to your next level of business prosperity

, and
how to bring FUN back into your business finances.
Sound good? Click here to register.
Abundantly,
Simone C.
Your Law of Attraction and Abundance Mindset Mentor