Hi Love,  
I hope all's great with you! I'm in a bit of shock that it was 80 degrees here in Jersey yesterda. It felt like a summer day, so I'm certainly complaining.
As you may know by now, I love sending you complimentary opportunities to get your mind right and your coin UP in your business. And today, Love, is no different.
Please accept my personal invitation to you, to participate in my upcoming challenge -- The 7-Day #CoinUP Challenge. We're going to build some momentum in your business, so by the end of the week, you've manifested a new client, new customers and/or a new business opportunity, worth $1,000. And hey -- being the go-getter you are -- you'll have the mindset strategies to even see an extra $1,000 in your business account.
It's going down... or UP I should say, on Wednesday, October 26th - November 1st. To register, click the pic below.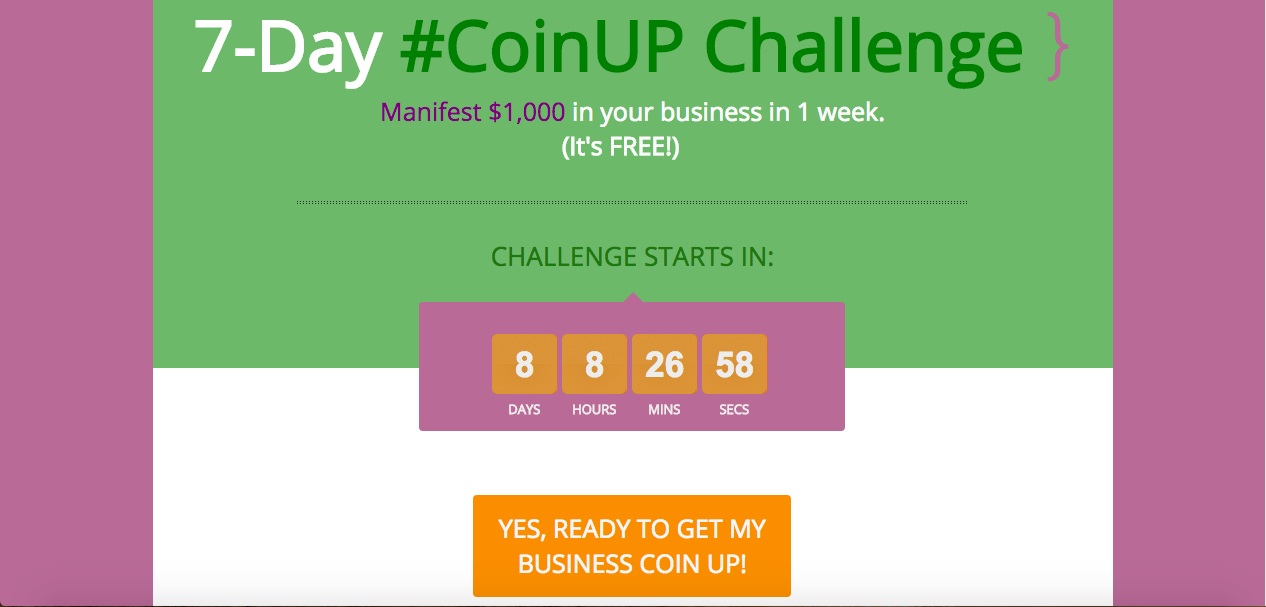 During the challenge, you'll learn:
7 power-packed mindset practices to generate $1,000 in your business, in 7 days,

daily money manifestation exercises that support you in breaking through to your next level of business prosperity

, and
how to bring FUN back into your business finances.
Sound good? Click here to register.
Abundantly,
Simone C.
Your Law of Attraction and Abundance Mindset Mentor
P.S. A new abundance video tip is coming your way this Thursday. See you then. XO.